Click below to access the Tithe and Offering Readings 2021 for your local conference. Download the readings and use them during services to help explain the offering for the day and give a spiritual message behind worship through giving.
General Conference Tithe & Offerings Reading videos Q3 2021. Available here
2021 Offering Reading Booklets by Conference
Greater Sydney Conference
North New South Wales Conference
Northern Australian Conference
South Australian Conference
South New South Wales Conference
South Queensland Conference
Tasmanian Conference
Victorian Conference
Western Australian Conference
Come with us to Russia and discover how an Adventist school is changing the lives of youth! Zaoksky Christian School has been operating in Russia since 1993, and many students have been blessed by Adventist education.
"Tithe and offerings — it's God's package plan for accomplishing His mission today."
A special message from the General Conference and the South Pacific Division leadership.
Upcoming Offerings
Resources for use on social media: ZIP  |  Word (Text for Bulletin Announcement)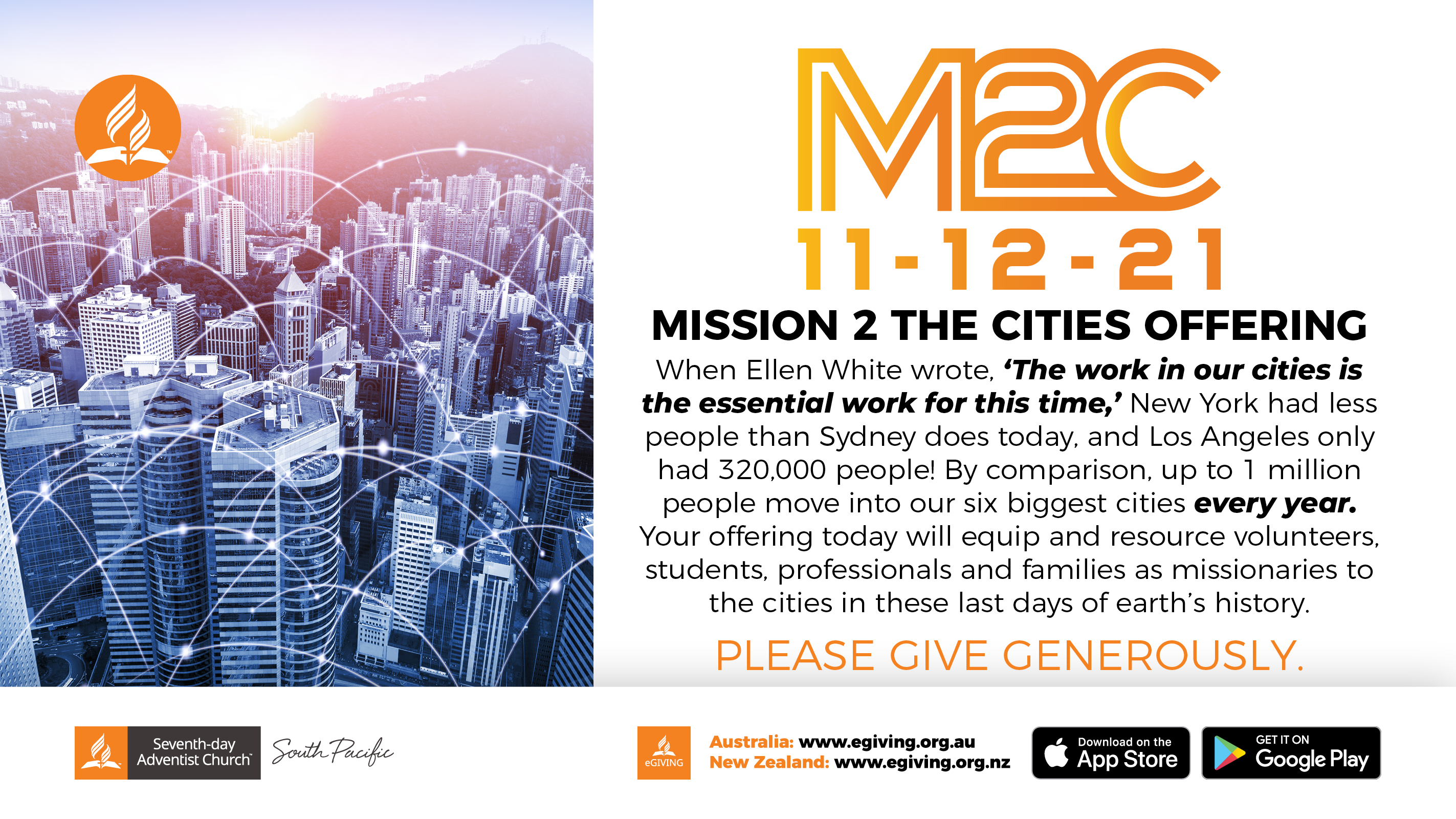 When a massive, but unexpected, mission opportunity presents itself to the Seventh-day Adventist Church, we need to be ready to respond rapidly. Whether its 110,000 newly baptised members in Rwanda needing churches, or Adventist schools needing to be built in a previously 'closed' country, we want to be ready. Thanks to your sacrificial generosity, the church has been able to say 'Yes', and to further expand God's mission into all the world. Thank you.
Please again give generously on November 13 to the 2021 Unusual Opportunities Offering. Mark your tithe envelope 'Unusual Opportunities Offering' or give via the eGiving website or App. Thank you for opening your hearts.
Resources for use on social media: ZIP  |  Word (Text for Bulletin Announcement)
Click here to read full story and download the ADRA Appeal resources
In 1922, the church was about to call its missionaries home because of lack of funds, it established the Annual Sacrifice Offering.
In 2021 the global church finds itself in a similar situation, offerings have been severely impacted by the global pandemic.
Let's unite together and all sacrifice on something so that we can keep the 4,000 missionary families in the field. Many of these missionaries start new groups of believers in veiled cities and countries that we can't report on specifically. There are still 7,000 people groups to reach with the gospel that make up 3 billion people. Let's look on those crowds with the same compassion as Jesus did when he saw the suffering people who needed the joy of the gift of the gospel.
What will you sacrifice for mission?
Click here to download visuals for sharing on your websites and social media.
The 2021 Week of Prayer Readings and visuals available here.
Indigenous ministries are the fastest growing ministries in Australia. Mamarapha students are transformed by their experience in the College program and they then go on to lead indigenous ministries in bustling cities and remote communities. The powerful testimonies of transformed students and the impact they make in their communities is attracting more students to Mamarapha. Exciting plans are in place for a significant extension to the facilities of Mamarapha so let's give generously to Mamarapha College this Sabbath. You will find it easily on the eGiving app and website. Thank you. https://egiving.org.au/
A recent survey revealed that 90 per cent of church members would like an app where they can find quality Adventist resources to share with their friends and family. In response, the SPD is creating a new sharing app to spiritually encourage members, give personal evangelism tips and training, and provide quality, shareable resources and Bible study guides. Today's media evangelism offering is going to the development of this new app.
For many years the Conferences around Australia have been actively supporting the church work in Mongolia. Over the last 10-15 years we have seen numerous Fly and Builds, ministry teams and individuals giving of their time and money to ensure that the Adventist church enjoys steady and widespread growth right across the country. God has blessed the Adventist church in Mongolia, it is growing and continuing to develop due to the efforts of many faithful churches and their dedicated members who have either travelled or supported those who have travelled to Mongolia in order to further the Gospel.
After a long association with Mongolia, The Adventist church here in Australia, has now adopted a new mission partnership country in place of Mongolia – Timor Leste [East Timor].
Please give generously this Sabbath to support the ministry work of the Church as it continues to develop and bring the Good News of the gospel to the people of Timor Leste..
Download other supporting resources here.
Resources for use on social media: ZIP file (PNG)
Help PAU deliver online learning. COVID-19 lockdowns in Papua New Guinea has tested all the Pacific Adventist University (PAU) systems for online learning. PAU need to invest further into online learning capacity and to be able to livestream worship services to support the PAU community and wider church in PNG at this time. Please give generously.
Resources to download:
Health Week Poster A3 PDF  |  Health Week Poster A4 PDF  |  Social Media Post
Visuals for use on social media – ZIP File
Visuals for use on social media – ZIP file
Visuals for use on social – ZIP file
Download a resource pack here.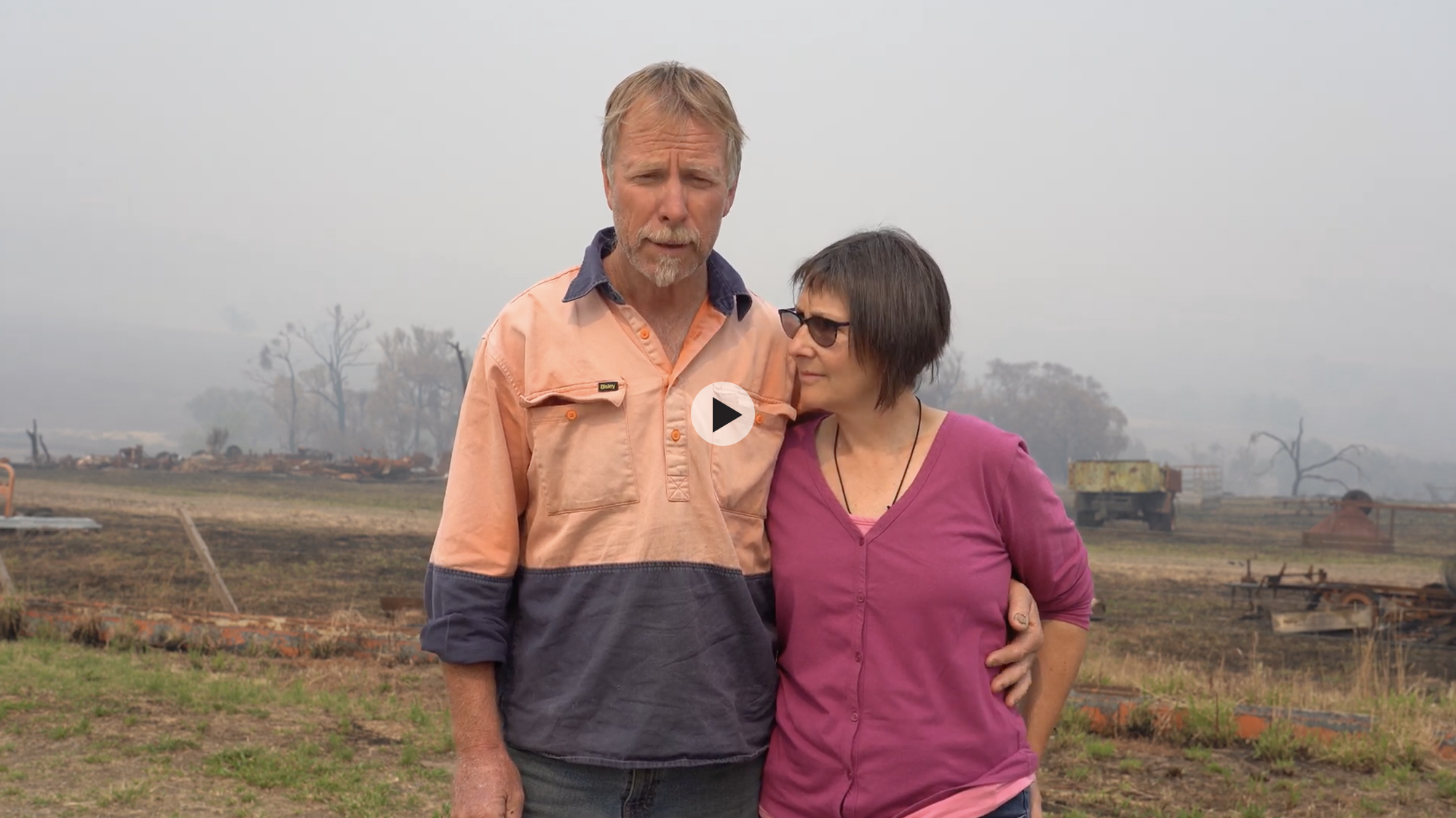 Download here for social media resource.