Find below the promotional material for the Predictions of Hope programming starting May 8.
Download Facebook Banner w/Local Times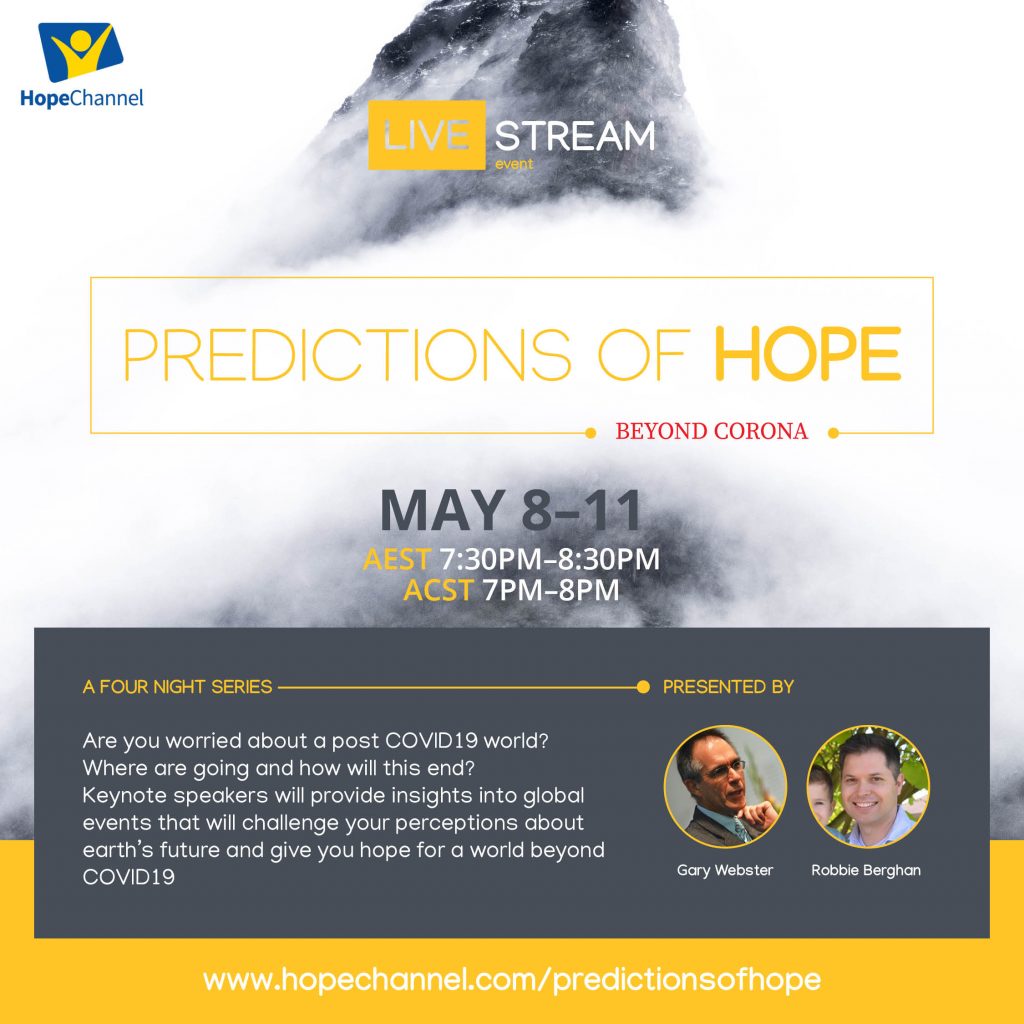 Download Facebook Promo Image
TEXT FOR SOCIAL MEDIA POSTS:
Since the depression years and the Great Wars of the 20th century,  Australia and New Zealand has never experienced such a health and economic crisis of this magnitude.  Where will this end?  Who will be effected and is there any hope? Register at hopechannel.com/predictionsofhope for this 4 night series.
OR
Are you worried about a post COVID19 world?  Where are going and how will this end? Keynote speakers will provide insights into global events that will challenge your perceptions about earth's future and give you hope for a world beyond COVID19. Register for this 4 night series at
Graphics for Powerpoint and Keynote Promotion

Graphics for Powerpoint and Keynote Presentation 1

Graphics for Powerpoint and Keynote Presentation 2
How to Use the Promotional Materials Guide. Download here
Download Predictions of Hope A5 x2