The three angels' messages are, in a sense, the marching orders of the Seventh-day Adventist Church. And at their core, they are the gospel, pure and simple, but the gospel presented in the context of "present truth" (2 Pet. 1:12, NKJV). And this, the three angels' messages, is our study for the quarter.
Purchase: adventistbookscentre.com.au
Download free: absg.adventist.org
Phone App: Sabbath School App
Sabbath School eGiving: 2023-SSQ2-eGiving-Widescreen-
Audio Bible Study Q2
4 Fear God and Give Glory to Him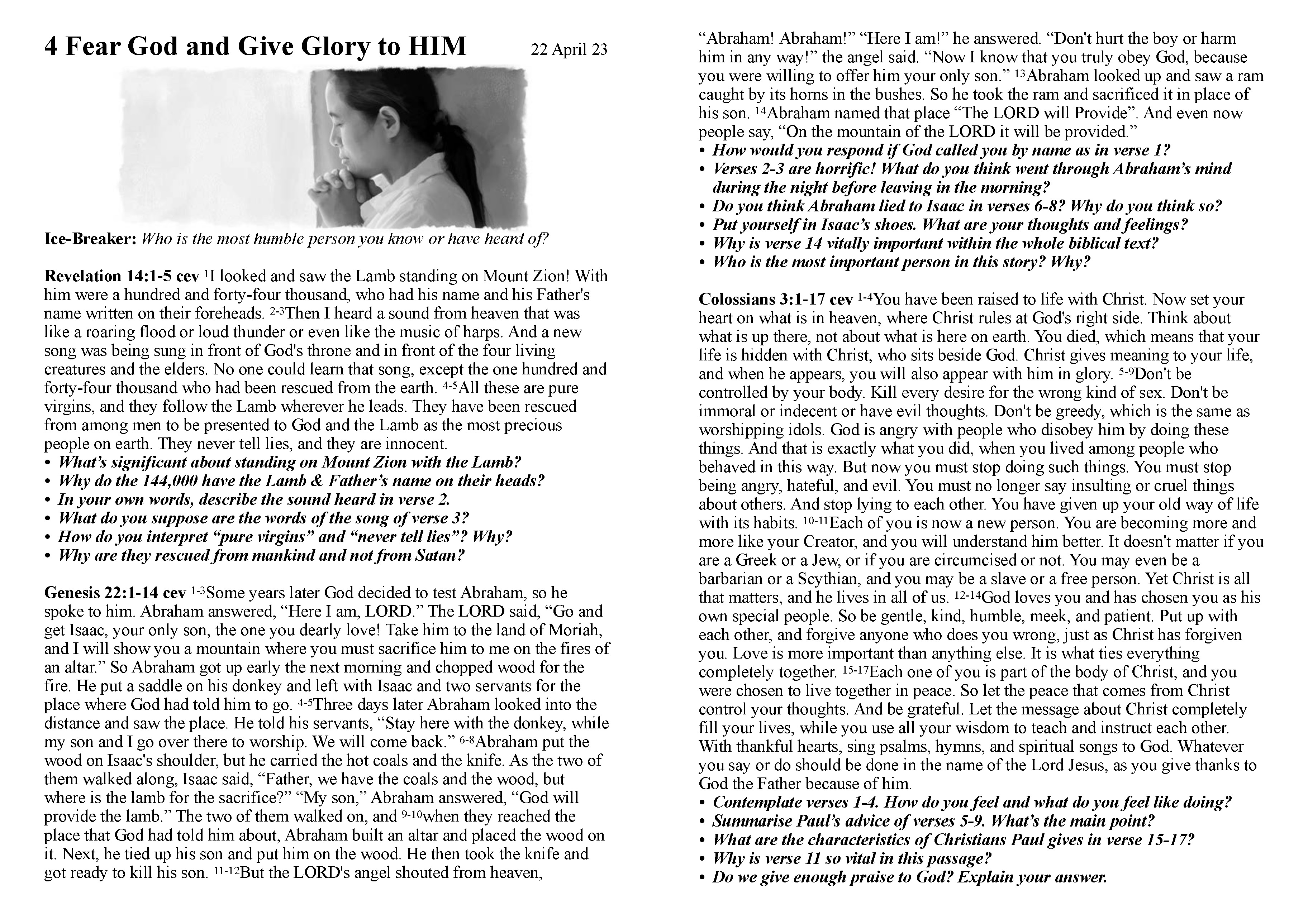 5 The Good News of the Judgement
As we study the Seal & Mark over the next couple of weeks in Sabbath School I want to share an insight that I've learned recently. Looking at the Greek words for Seal and Mark they are Sphragis (Seal) and Charagma (mark). Sphragis is a covering placed over in order to seal, while Charagma is engraved into the object being marked. We are saved by the blood of the Lamb which covers our sins. Sinful human nature is engraved into us as a result of sin's arrival on Earth. This sinful nature will eventually destroy us unless it is covered by the righteousness of Jesus. Let's keep studying scripture for more knowledge of our salvation!